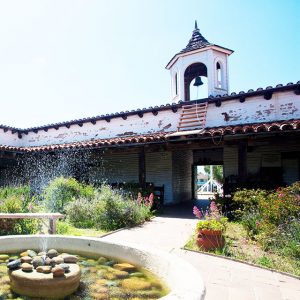 Known as the "birthplace" of California, Old Town San Diego is where Father Junipero Serra created the first of the Spanish missions of California. It was the first Spanish settlement in 1769 and became a State Historic Park in 1968 in order to preserve its history of early settlers. Fast forward to the present, Old Town is known for its main plaza, exhibits, museums, and living history demonstrations. In addition to having countless food and shopping, all of Old Town's museums are free to the public. There's no wonder why Old Town State Historic Park is the most visited park in the state system. Some must-see events include:
NOVEMBER
Dia de los Muertos
Commemorate the "Day of the Dead" with Folklorico dancers and live performances on the Fiesta de Reyes stage.
Bazaar del Mundo Birthday
Celebrate this wonderful day with mariachi and folkloric dance performances, with a chance to win cool prizes.
Irish-Mexican Day
Enjoy traditional Irish music and authentic Mexican food to celebrate Saint Patrick's Brigade, one of the Mexican Army's most highly decorated brigades during the Mexican-American War. Live entertainment on the Fiesta de Reyes Stage and admission is free.
DECEMBER
Customer Appreciation Day
Live music, various treats, and shopping, all in appreciation for the customers.
Holiday in the Park
Have a holiday blast with special holiday treats, activities, extended shopping hours and a fully decorated park. It's the perfect time to enjoy the carolers and do some holiday shopping.
Las Posadas
Celebrated for 62 years consecutively, the Park Merchants Association will reenact the biblical journey of Mary and Joseph through the town of Bethlehem. There will be carolers, a theatrical procession and a piñata party for the children, making this a night you will not forget.
Twelve Days of Christmas – Mormon Battalion Historical Site
JANUARY
Blessing of the Animals
Bring your pets for a blessing from the local Catholic priest, with other animal-themed events, and a costume and trick contest.
Mormon Battalion Day
With historic displays, free crafts, frontier games, music, living history displays and cannon shooting, there's nothing not to like.
Ghost Tours and Exclusive Oil Lamp Tours at Whaley House
Old Town State Historic Park Visitor Center and Museums
Ongoing Living History Activities Every Wednesday and Free Tours Daily
 Restaurants