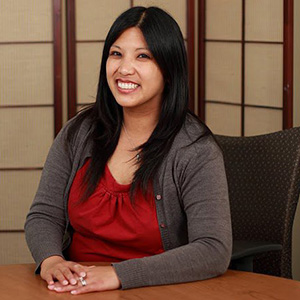 Lynnette Torres has worked for ALI for almost four years and her experiences have shaped her understanding of living and studying abroad. She knows all about being a new face in a different country. She worked abroad with the Jet Program. "I moved to Japan and worked there for two years teaching English at elementary and junior high schools. I taught English for two years in Chichibu Saitama.  It's a city about an hour and half north of Tokyo," says Torres.
Coming back to the states was a big culture shock, "I wanted to integrate my overseas experience with work, so I decided to work in education. When I returned in 2007, it wasn't long before I found the American Language Institute."  Since she traveled all over Asia she feels that her experience has given her insight to be the academic adviser for ALI she is today.
ALI is a place of diverse people, as are Torres's observations of the students she helps.  She works for the academic program assisting students to gain entrance to universities and helping them with the application process.  She says it's important to get all the information for the scholastic journey ahead.
Her invaluable time teaching in Japan gives her the ability to relate to students. Lynnette says, "It's nice to talk with students and share their experiences.  I enjoy working here and seeing all the people from different cultures.  With any country, there are cultural differences and experiencing living abroad helps when relating to the students."
Lynnette's advice is to be prepared to study the language.  She adds that students may not get all the information they need back home, and that a lot of research will help.