Congratulations on joining the Semester at SDSU program!
We are excited to have you on campus this Spring! This page is used for newly admitted students during the time that they are admitted until they receive access to the program Homeroom page on Canvas.
Canvas is the learning management system used by SDSU for students to:
• View grades and course content
• Submit assignments
• Keep track of course work with to do list and calendar
• Send and receive messages
Keep an eye on emails coming from us to properly set up the following important accounts, and be sure to keep the login information where you can remember:
SDSU Global Campus Account – this is the account you will use to pay for program tuition. Tuition is due by December 5th, 2023
SDSUid – this is your SDSU email account where ALL course information will be sent to during the semester. In addition, your SDSUid is the account you will use to access other important SDSU applications and software, such as Canvas, and Zoom. You should be receiving you unique SDSU email account closer to the start of the program.
DUO MFA (Multi-Factor Authentication) App- you will be asked to set up the DUO MFA app, and this is a mandatory step to protect your SDSU email account. Click HERE for instructions on how to set it up.
Once your sdsu.edu email is up and running you are encouraged to utilize our program Homeroom on Canvas to receive updates and announcements. Again, this should happen in the next few months.
For our planning purposes, we would like to have you list your class preferences prior to arriving in San Diego. By submitting your class preferences, please note that we are NOT guaranteeing or enrolling you in any classes at this time. Class enrollment will occur during orientation, one week prior to the start of the semester, and more information will be given to you at that time.
Submit the Class Preference Form to help us understand the course demands and planning.
SAVE THE DATE! Semester at SDSU New Student Orientation – Friday, January 5th, 2024
QUESTIONS? If you have any questions regarding this program, you can schedule a zoom meeting with the program director by clicking HERE.
Follow us on Instagram to find out about fun things to do at SDSU and around town!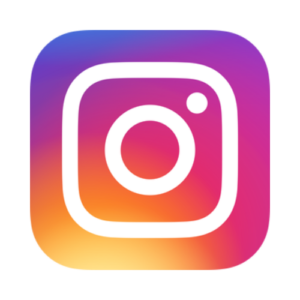 Our team is located in the SDSU Global Campus Welcome Center, on the first floor of the Gateway Center building on campus, and the entrance is on Hardy Ave.
If you are coming by trolley or bus, please click here for a map.
If you are using a rideshare app like Uber or Lyft, please use SDSU Student Health Services or SDSU Calpulli Center as your drop-off location. The street name is Hardy Ave.
If you are driving to campus, please note that a parking permit is required. If you do not have a parking permit yet, you can choose to purchase one hourly. Visit Visitor Parking for more information. The closest parking lots are 6B (PayByPhone Only) and 7.
Our office hours are Monday to Friday, from 8:00 am to 4:30 pm. If you have any specific questions and would like to speak to our staff, it is recommended to schedule an appointment in advance.
Here is a photo of the outside of our office:
On-Campus Housing
We are happy to report that SDSU Global Campus will be offering a limited amount of housing on campus for the Spring 2024 semester.
All of the apartments rented through SDSU Global Campus will be furnished, and the lease is from January to end of May with the option to extend the contract for the summer.
If you are interested, please fill out this form to indicate which option you prefer: here
Off-Campus Housing
Living with a local family and experiencing family life in San Diego is a great way to enhance your overall cultural and educational experience. Students interested in living with a host family during their stay should contact one of the homestay providers below, and apply for homestay accommodation with them directly.
For more information on housing options, please feel free to reach out via email at alihousing@sdsu.edu!