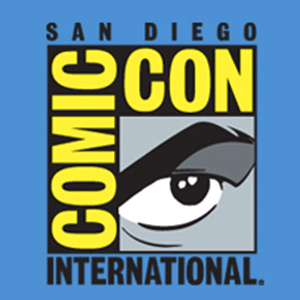 Comic-Con International: San Diego, the most popular annual event in town, will take place July 21-24 at the San Diego Convention Center. This multi-genre entertainment and comic convention offers close to 700 special events featuring comics and all aspects of the popular arts.
Each year, the 130,000 visitors' badges sell out in a matter of minutes online. Forbes magazine refers to Comic-Con as "the largest convention of its kind in the world," and "the granddaddy of pop culture festivals in the U.S."
Much of the excitement comes from the guests, who dress as their favorite fictional characters, called cosplaying. Visitors have been known to dress up as characters from Star Wars, Game of Thrones, Batman, Avatar, The Walking Dead, and numerous comic book personalities, among others.
Comic-Con is used by many film studios, comics publishers, and other entertainment companies to preview or announce new movies, series, or other types of comic-related products, such as toys. As examples at this year's convention, Mattel is showing off its "Ghostbusters" Light & Sound pack and Wonder Woman Barbie, while Diamond Comic Distributors will offer more than 25 previews of its exclusive comic covers and new toys.
Annual events include an eclectic film program, screening rooms devoted to Japanese animation, and more than 300 hours of programming that cover all aspects of comic books and pop culture. At night, there are awards ceremonies, the annual masquerade costume contest, and an international film festival showcasing movies that creators are still hoping to have picked up by the entertainment industry. There is also a celebrity autograph area.
Comic-Con started as the one-day San Diego's Golden State Comic-Minicon, on March 21, 1970, drawing 100 people. The event was designed to raise funds and generate interest for a larger convention. Soon thereafter, an event called San Diego's Golden State Comic-Con was held August 1-3, 1970, with more than 300 attendees.
After one more name change (San Diego's West Coast Comic Convention in 1972), the show officially became the San Diego Comic-Con in 1973. The nonprofit event changed its name to Comic-Con International: San Diego in 1995.
Because Comic-Con attracts 100,000-plus visitors annually, it has grown to include satellite locations such as local hotels and outdoor parks. Programming events, games, anime, and the Comic-Con International Independent Film Festival all take place outside of the Convention Center, making downtown the happening place in San Diego during Comic-Con.
Since space is maxed out in San Diego, other cities have tried to take Comic-Con away from the city. However, Comic-Con recently signed a contract to stay in San Diego through 2018.