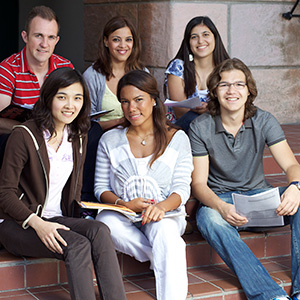 Dear Pre-MBA/Pre-Master's Students,
I hope the new semester is off to a great start! We are happy to have you as our students. Please let me know if I can make your experience at the ALI a more enjoyable one.
I would also like to inform you that I have taken over the Pre-MBA/Pre-Master's program administration since the departure of Frank Herrera, who was the program's long-time director. Kristin Miller continues to be the academic advisor for all graduate-level students, and Delicia Navarette is our statement of purpose advisor. Please continue to take advantage of their office hours to ensure that you are on the right track with your graduate school applications.
If you have any issues regarding matters that cannot be answered by Kristin or Delicia, please don't hesitate to contact me. I would be happy to assist you.
Have a wonderful semester,
Mariko Poupard